LeBron James' son, Bronny James, will be graduating Sierra Canyon High School this spring. After much speculation on where he would play basketball this coming fall, Bronny has finally committed to University of Southern California.
LeBron James has dreams of playing alongside his son Bronny James one day. However, while Bronny is talented many people the attention around Bronny is simply due to his father's namesake and not necessarily his playing abilities. Bronny is not a five-star but a four-star recruit and in his senior season averaged 14.2 points, 5.5 rebounds, 2.4 assists and 1.8 steals per game, leading his team to a disappointing 23–11 record.
No telling if Bronny will actually make it to the NBA, but if King James wants it done then it probably will happen. For now, catch him playing ball this fall at USC!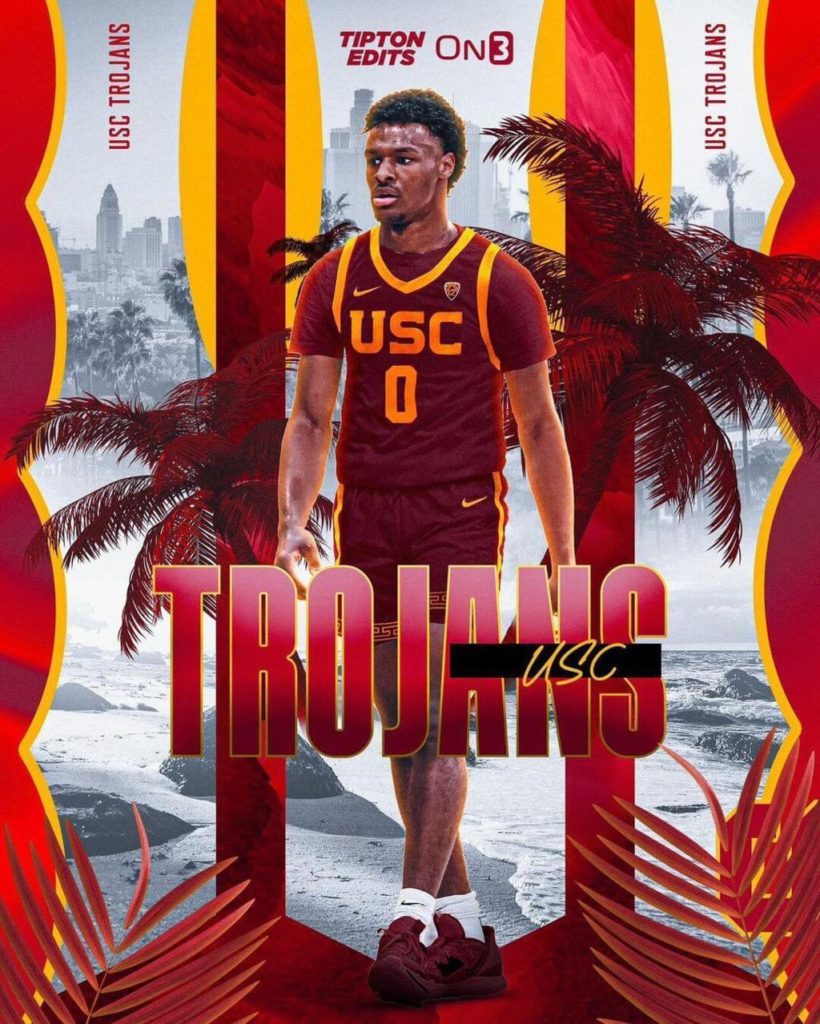 @tiptonedits