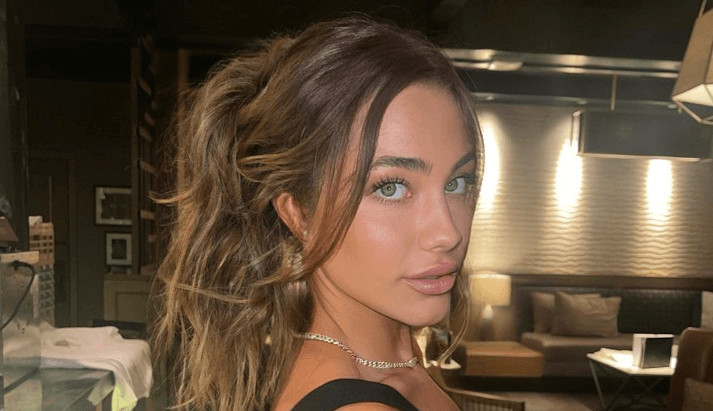 @itscelsmith
7 Interesting Facts About Celina Smith
Celina Smith is a well-known social media influencer with a significant following thanks to her popular Instagram accounts. Her party lifestyle and unique fashion sense are what sets her apart from others on social media. However, there are certain lesser-known facts about Celina that may surprise fans. Here are seven interesting facts about Celina Smith:
1. Popular Instagram accounts: Celina has two Instagram accounts, @itscelinasmith and @itscelsmith. Her '@itscelinasmith' account has over one million followers. Her posts showcase her spending her days with friends and wearing her favorite bikinis, and fashionable outfits.
2. Poshmark account: Celina used to sell her clothes on the popular reselling app Poshmark, which is used by many to sell unwanted clothes. However, her account on the app appears inactive at the time of this writing.
3. Private family life: Despite sharing many aspects of her personal life online, Celina keeps her family life private. She has chosen to keep her family out of the public eye to respect their privacy.
4. Positive social media presence: Despite the negative comments and criticisms that many social media influencers receive, Celina chooses to remain positive. She does not respond to hate comments and maintains a respectful and cheerful attitude.
5. Relationship with SteveWillDoIt: Celina is in a romantic relationship with SteveWillDoIt, another famous social media influencer. The couple has shared many of their hilarious moments and parties together on their respective accounts.
6. Expected endorsements: Celina has put herself in a position to receive many endorsements in the coming year as she continues to excite her fan base with exciting content. With her unique fashion sense and outgoing personality, it is no surprise that brands have an interest in working with her.
7. Unique party lifestyle: Celina always stands out with her unique party lifestyle. Her social media posts frequently feature her attending exclusive events and rubbing shoulders with celebrities.
In conclusion, Celina Smith is much more than just a typical social media influencer. The beautiful and adventurous Californian is inspiring many with her positive lifestyle, fashion, and commitment to keeping her private life private. With her growing popularity, we can expect to learn much more about Celina Smith as she continues to share her life on social media.