Fresh off her Skechers brand announcement, it seems like Doja wanted to celebrate her new deal with some new ink. A few days ago, Doja unveiled to the world via social media her new tattoo.
Doja has always been pretty mysterious and has no fear of embracing dark figures. While most 27 year-old females are getting tattoos of inspirational life quotes, Doja is out here getting tattoos of half-female, half mythological creatures.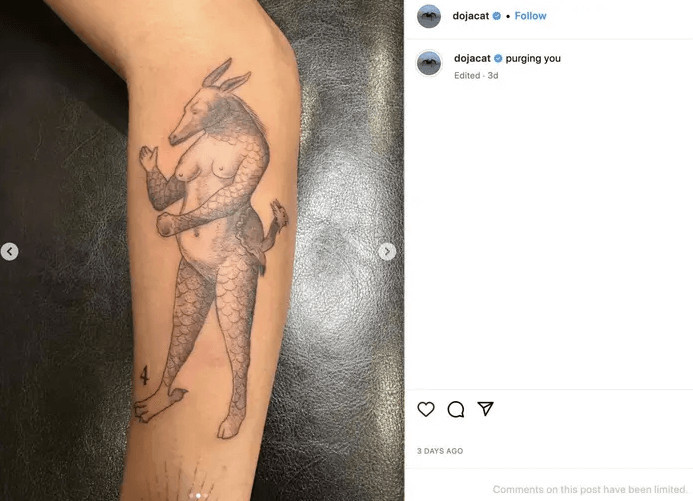 Her newest tattoo is none other than a giant bat covering her entire back. Doja Cat got a bat back tattoo because "bats often represent death in the sense of letting go of the old, and bringing in the new."
Check out Doja Cat's new bat tattoo below!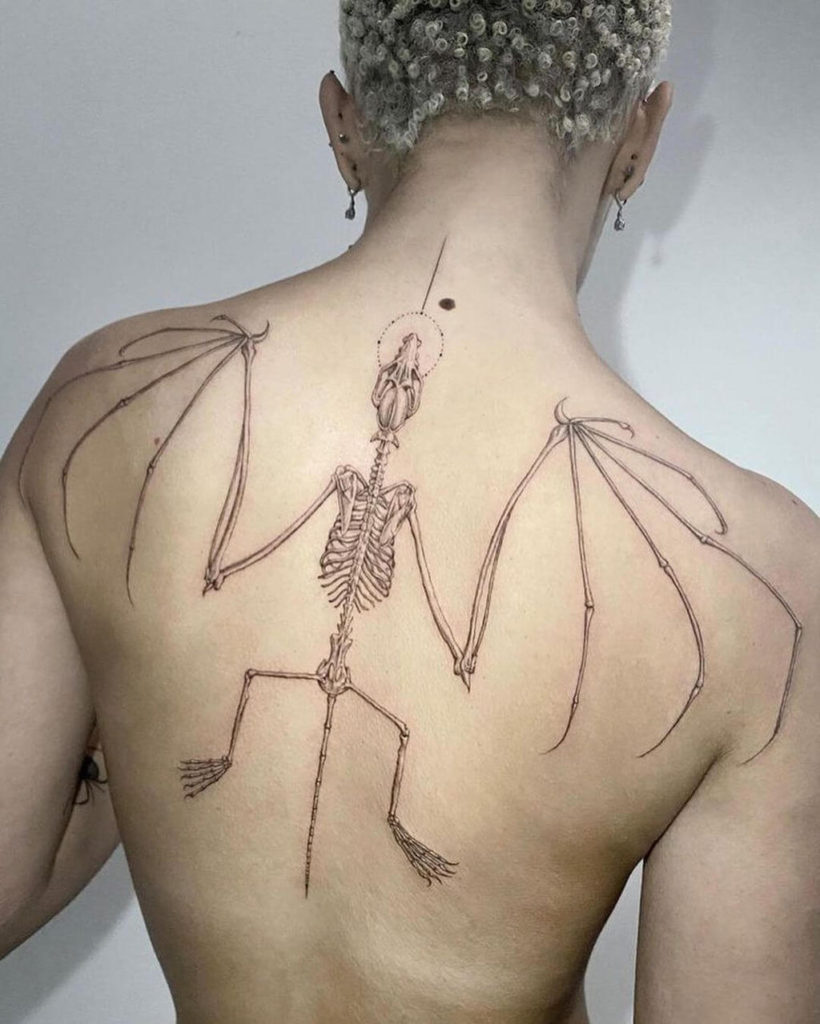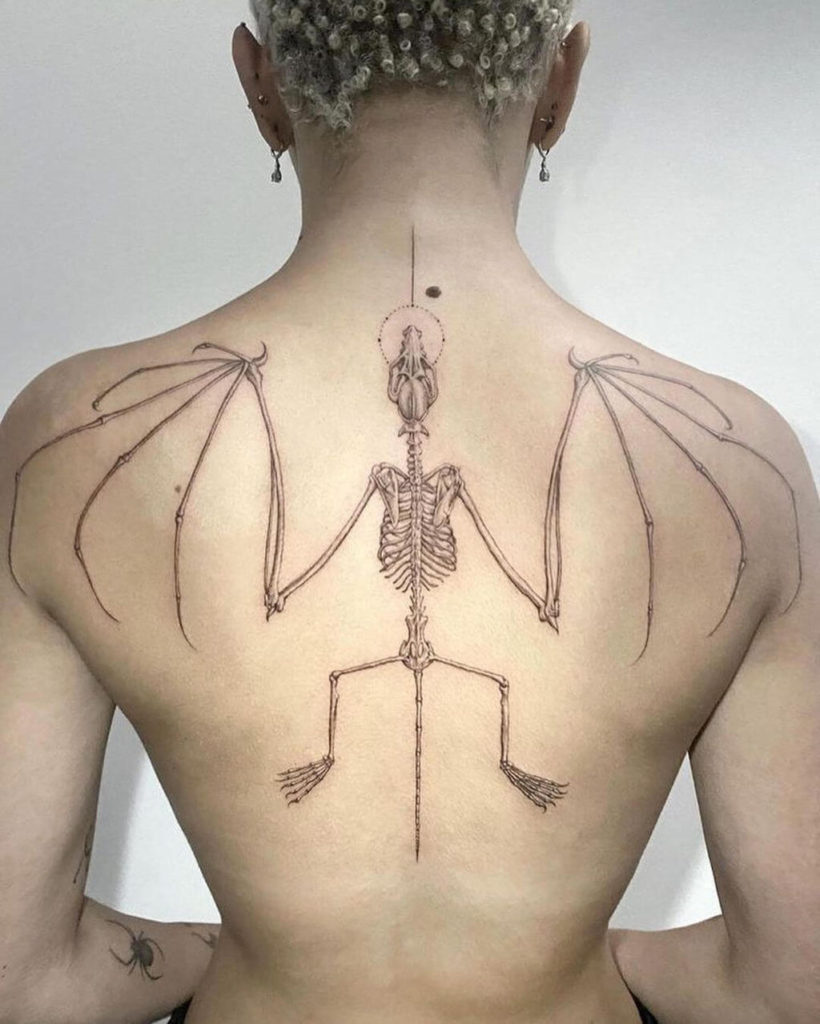 @dojacat