Controversy Surrounds Tank Davis' Promotional Status Ahead of Ryan Garcia Fight
Following the official announcement of the highly anticipated boxing match between Gervonta "Tank" Davis and Ryan Garcia, the fighter's promotional status has come under scrutiny. Davis has been expressing his dissatisfaction with Mayweather Promotions for some time now, and even announced his intentions to leave the company ahead of his fight against "Rolly" Romero.
And with the fight against Hector Luis Garcia in January 2023 already slated, Tank is now reportedly seeking an immediate release from his Mayweather Promotions contract.
Gervonta took to Twitter to say the following: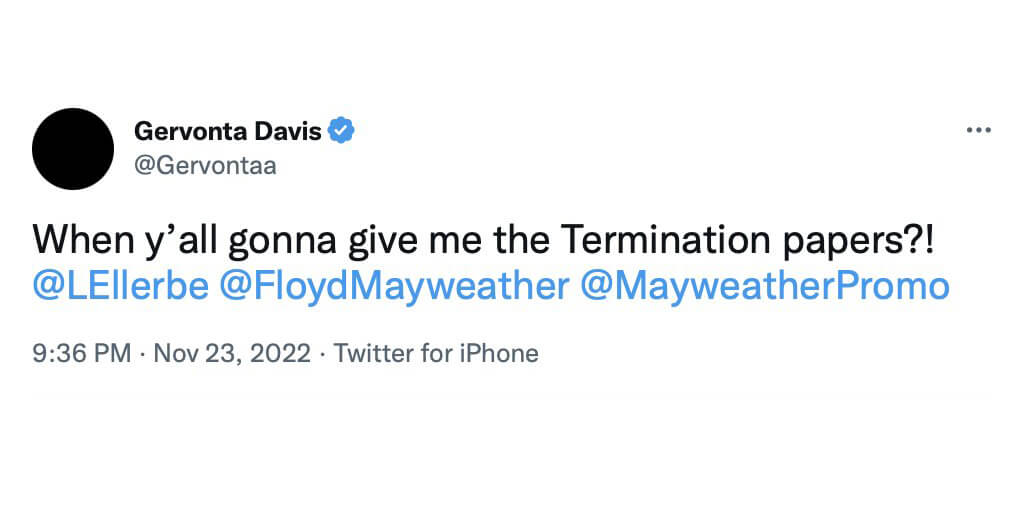 Tank deleted the tweet afterwards, but it is now clear Davis wants out of his Mayweather Promotions contract.
Do you think the Ryan Garcia fight will actually take place considering Tank's promotional status?