Juliana Nalú, the most recent ex-girlfriend of Kanye West, has announced the purchase of her first car – a Tesla Model X. While rumors have been circulating that the funds for the purchase came from West, this has not been confirmed.
West has a history of buying cars and homes for his romantic partners, as he revealed in a recent Drink Champs interview. However, Nalú has not confirmed whether West helped to finance the purchase of her Tesla.
Regardless of the source of the funds, Nalú appeared thrilled to have purchased her first car. She took to Twitter to say, "I just bought my first car, a Tesla < 3 God is too good." The Tesla Model X retails for around $120,000, making it a significant purchase for anyone.
Congratulations to Juliana Nalú on buying her first car! Whether or not West played a role in financing the purchase, Nalú's achievement is exciting and marks an important milestone in her life.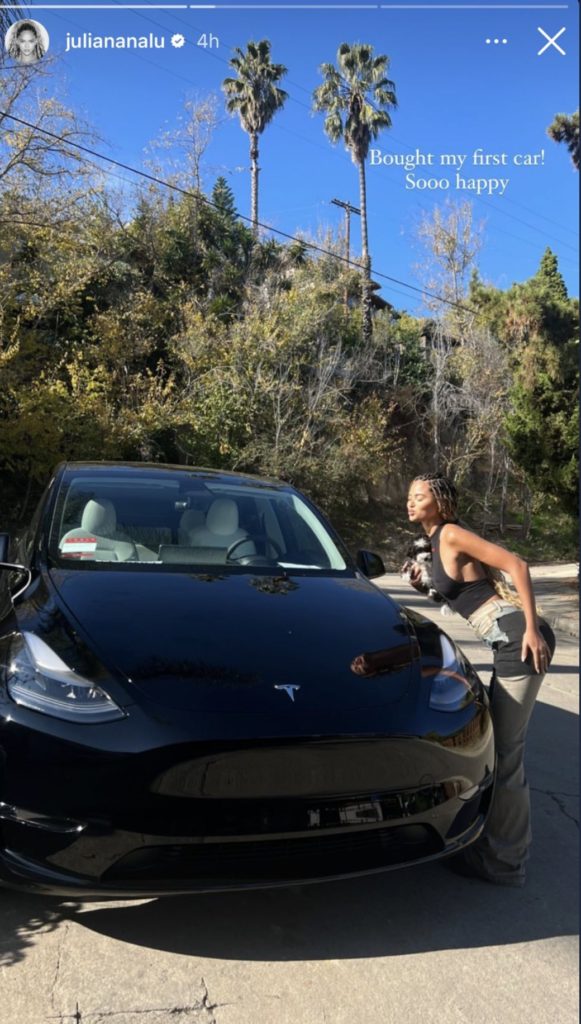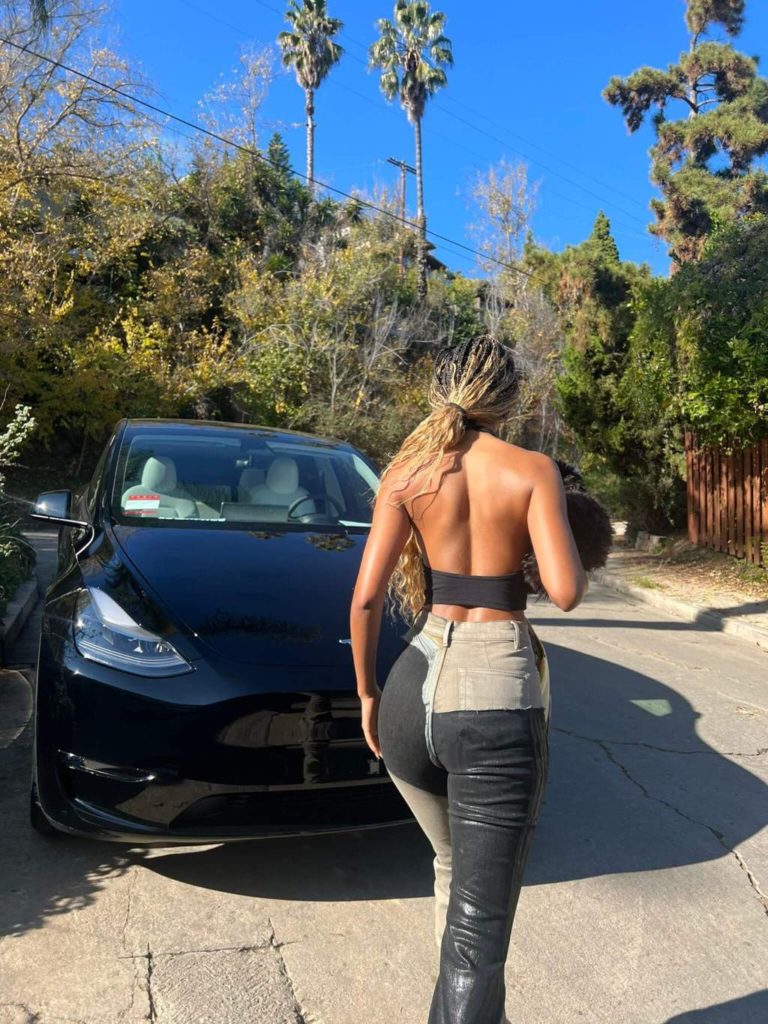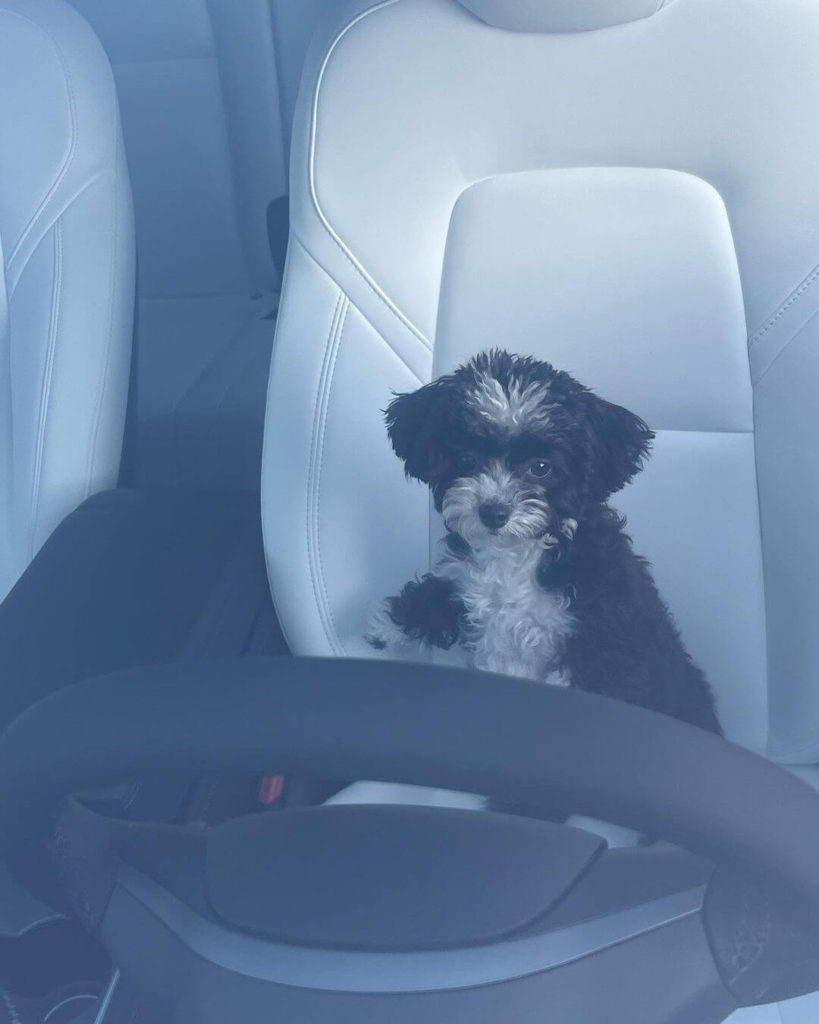 @juliananalu