Adidas seeks to fill the gap left by Ye with new partnerships featuring Pharrell, Bad Bunny, and Jerry Lorenzo. Pharrell, in particular, seems to be the one putting the three stripes on his back by creating various apparel options and multiple sneaker silhouettes.
One of his most recent offerings is the Humanrace Samba, which was released in late 2021 and is now coming in a new "Lilac" colorway. The shoe features premium lilac leather and matching rawhide laces giving a butter smooth look.
The shoes come with a custom lilac shoe box, Humanrace dustbag, and alternate laces. While there is no official word from adidas or Humanrace about the shoe's release date, it is expected to be priced at $120 USD and available soon.
Take a first look at the shoes captured by @arab_lincoln.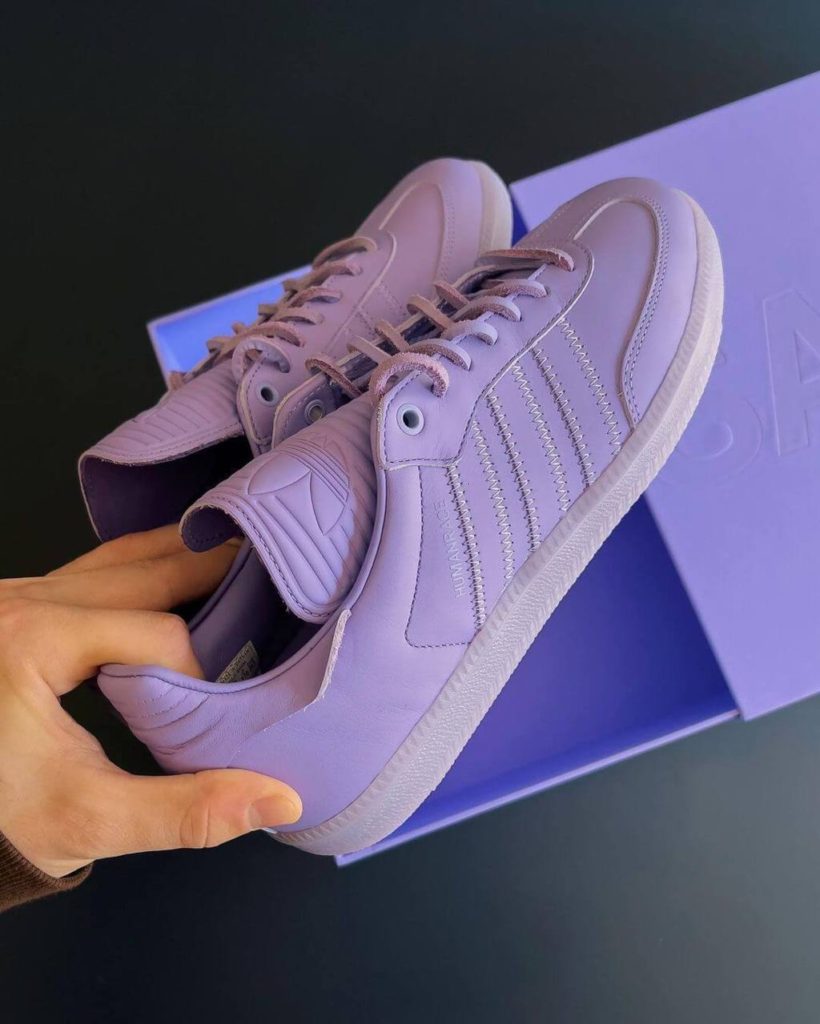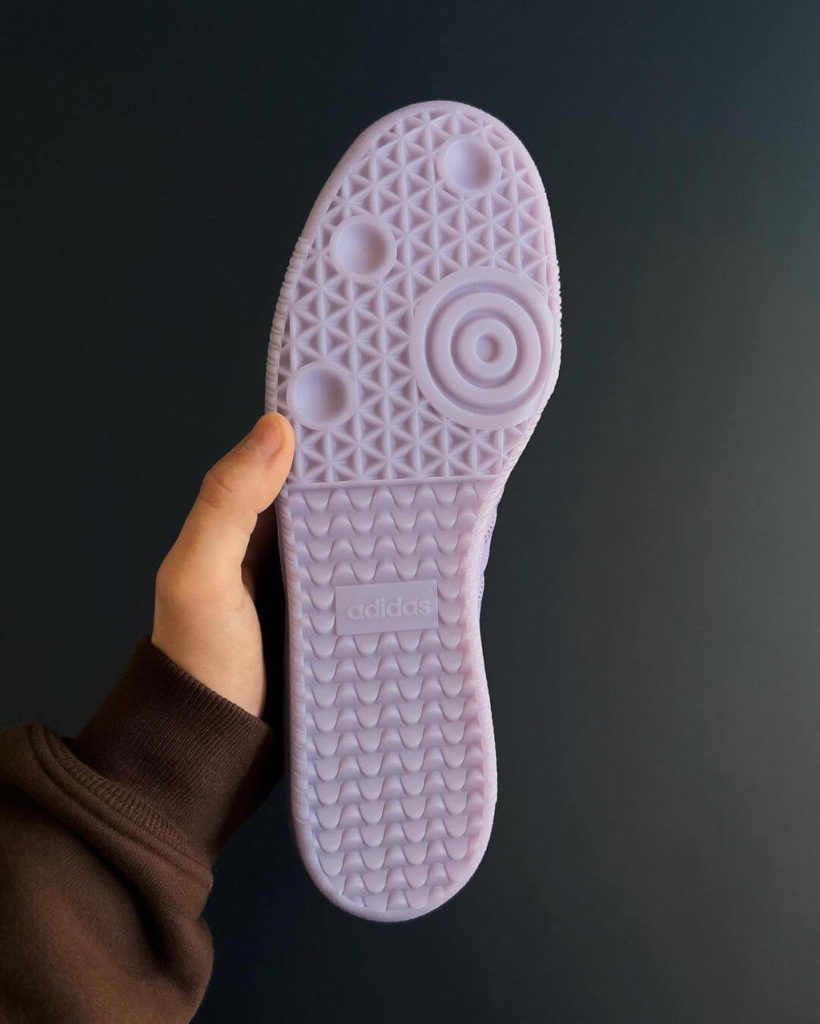 @arab_lincoln