Kanye West recently claimed that the concept for the movie Django Unchained was stolen from him after he pitched it as a music video concept for Gold Digger to Jamie Foxx and Quentin Tarantino. Tarantino denied stealing the idea in an interview with Jimmy Kimmel, but did acknowledge that there was some truth to what Kanye said.
However, record producer Mike Dean has taken Kanye's side, stating that he was present the day Ye pitched the idea to Tarantino. The debate over idea theft for Django Unchained continues.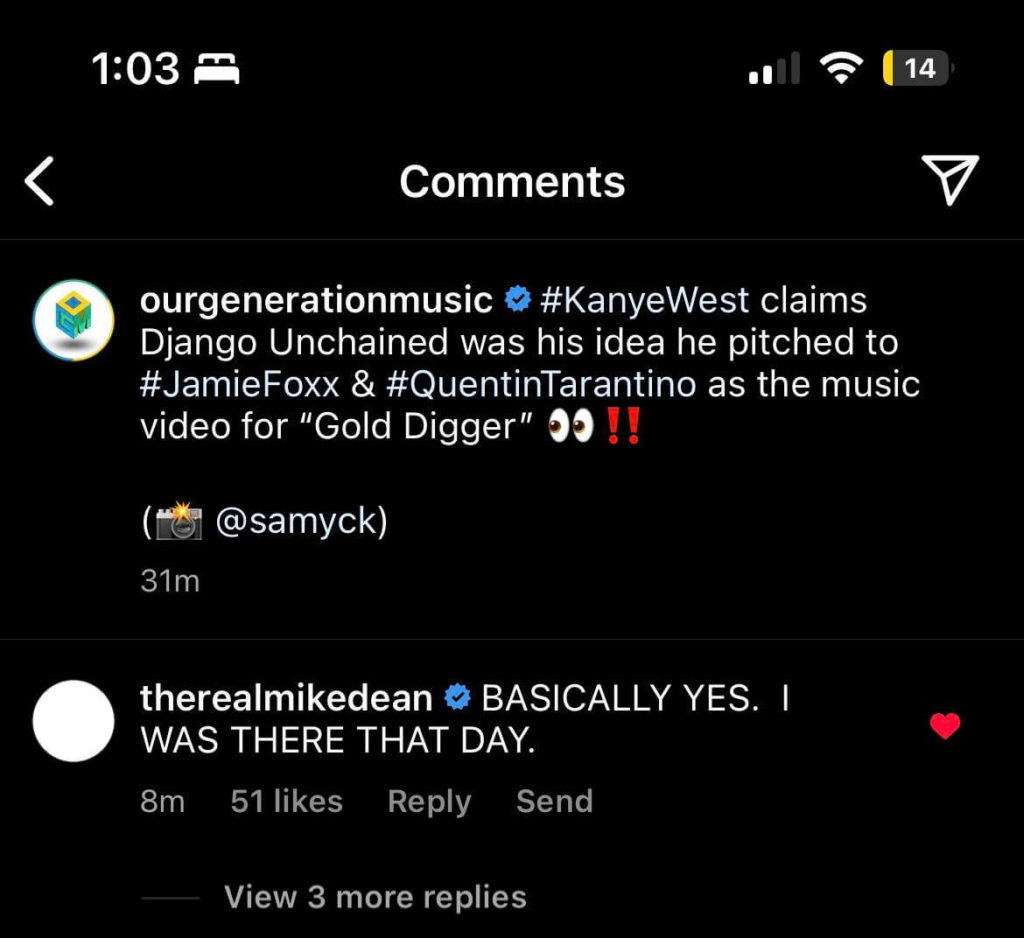 Who do you believe? Ye or Tarantino?