Fashion designer Raf Simons had a fright on a train recently, but it didn't stop him from making a thrilling announcement on Instagram. The designer revealed that his upcoming Spring/Summer 2023 collection will be a turning point for the Raf Simons brand.
Simons described the collection as the completion of a 27-step journey, and he expressed his appreciation for the support he has received from his team, collaborators, customers, friends, and fans. He is eager to share his vision with the world and hopes that his fans will continue to be motivated by his work.
While no details have been given on why Simons was scared on the train, it's clear that he is resolved to continue breaking boundaries and exploring new creative territory. As a co-creative force behind the fashion brand Prada, Simons is a well-regarded figure in the industry, and his upcoming collection is sure to be highly awaited.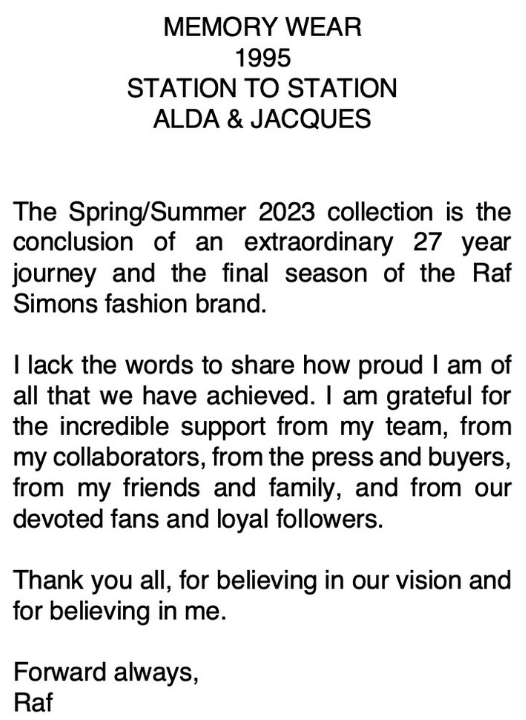 @rafsimons