Tomás Mier, a staff writer at Rolling Stone who covers entertainment and pop culture, recently found himself at the center of a controversy due to a racist tweet. The tweet, which featured a photo of a monkey, was in response to comments made by musician The Weeknd about Rolling Stone.
View the photo below: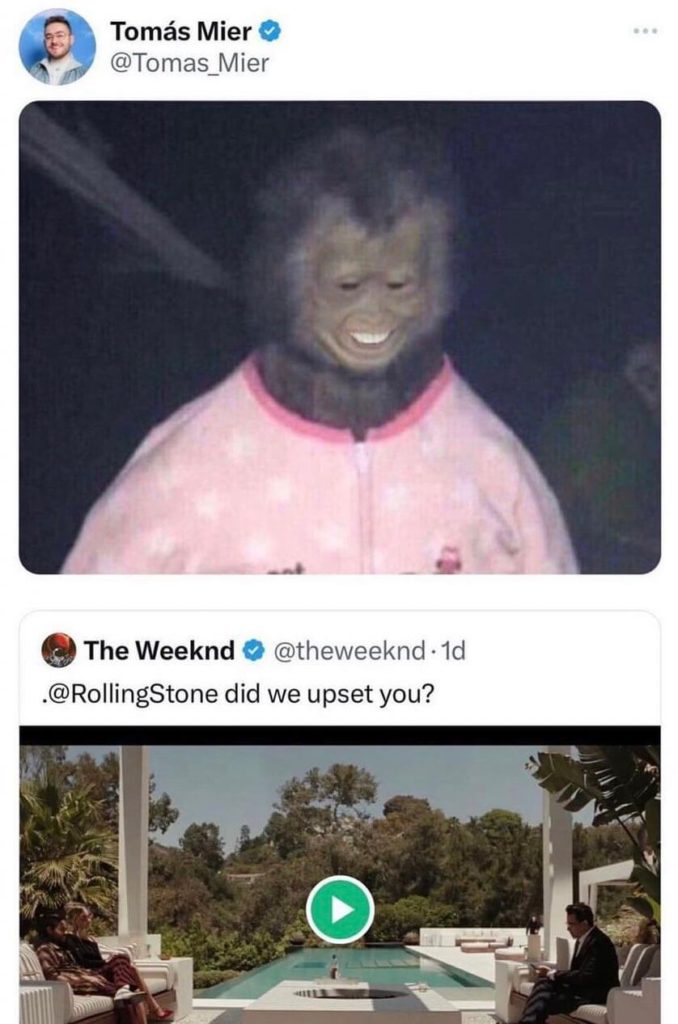 After public backlash, Tomás issued the following apology via his Twitter account: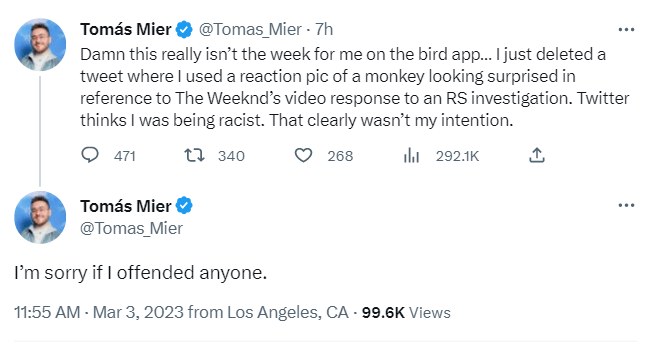 The tweet quickly drew criticism and accusations of racism, prompting Mier to apologize on social media. Some have questioned whether the apology was sincere or if Mier was intentionally being racist. Mier has worked as a reporting intern for major publications and his work has been widely published, but this incident has cast a cloud over his career and drawn ongoing scrutiny onto his work at Rolling Stone.