Stone Island, a popular clothing brand, is celebrating its 40th anniversary this year and has been releasing special drops to commemorate the occasion. The latest is a unique and one-of-a-kind jacket, which is a remarkable addition to their outerwear collection.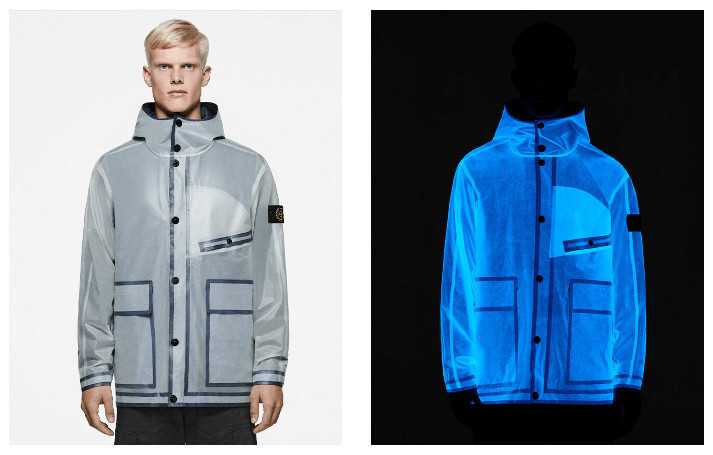 The 40th anniversary luminescent composite jacket is constructed with a two-component luminescent film that captures light and then releases it in the dark, creating an extraordinary visual effect. The hood and inner detachable vest are made of cotton cupro twill, providing both comfort and style.
The jacket is currently available for purchase at Stone Island retail stores and on their official website at the price of $1480 USD. This new addition to the collection is sure to catch the eyes of fans, enthusiasts, and anyone who appreciates innovative and striking fashion design.