Paris Fashion Week is currently underway with top designers from around the world showcasing their latest collections. However, this year is notably missing two of the biggest names in fashion – Virgil Abloh and Ye (formerly known as Kanye West).
Unfortunately, Virgil Abloh passed away in 2021, leaving a significant void in the fashion world. Kanye West has also notably chosen to sit this year out amidst ongoing controversy.
Founder of Fear of God, Jerry Lorenzo, expressed his regret at the absence of these two influential designers. Lorenzo is known to have a close relationship with both Abloh and West and has collaborated with both designers in the past.
The absence of Abloh and West has undoubtedly left a mark on this year's Paris Fashion Week, as both designers have been at the forefront of fashion for the past decade. Their unique styles and visions have had a profound impact on the industry, and they will be sorely missed by their peers and fans alike.
Despite their absence, Paris Fashion Week continues to showcase some of the most exciting and innovative designs in the world today. As always, the fashion world is looking to the future with anticipation and excitement.
Jerry took to Instagram to post the following message: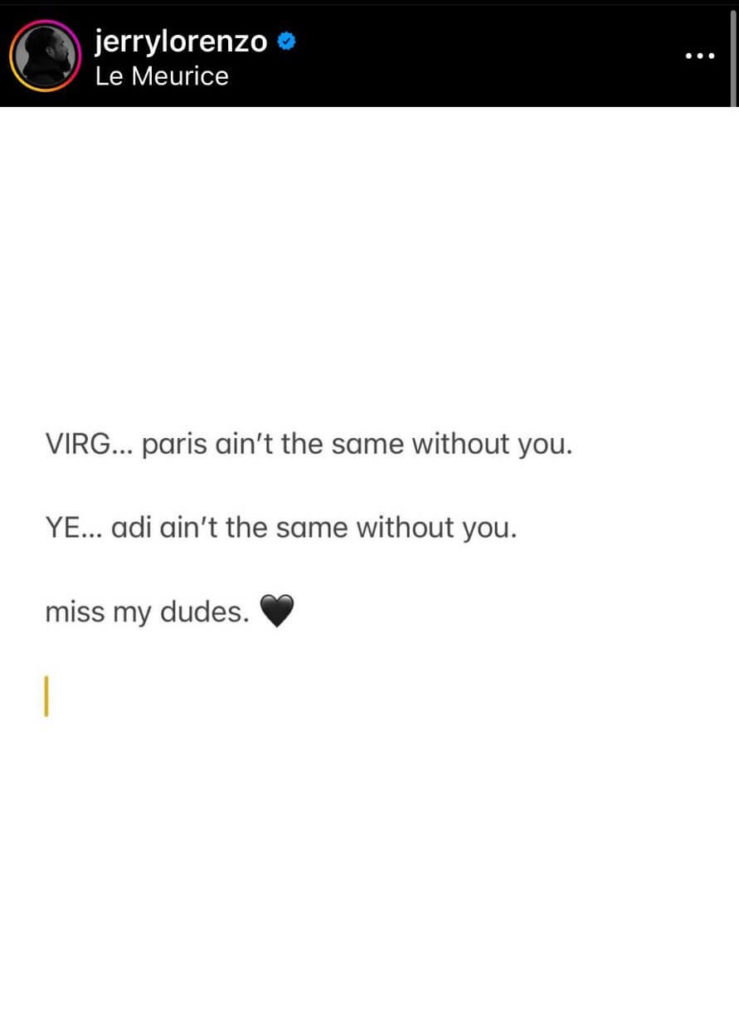 Jerry would go on to delete the message two hours later, but the message had already gone viral within the fashion community.