It appears that fashion label VLONE has kicked out co-founder ASAP Bari from the brand. In a recent Instagram post the collective said the following: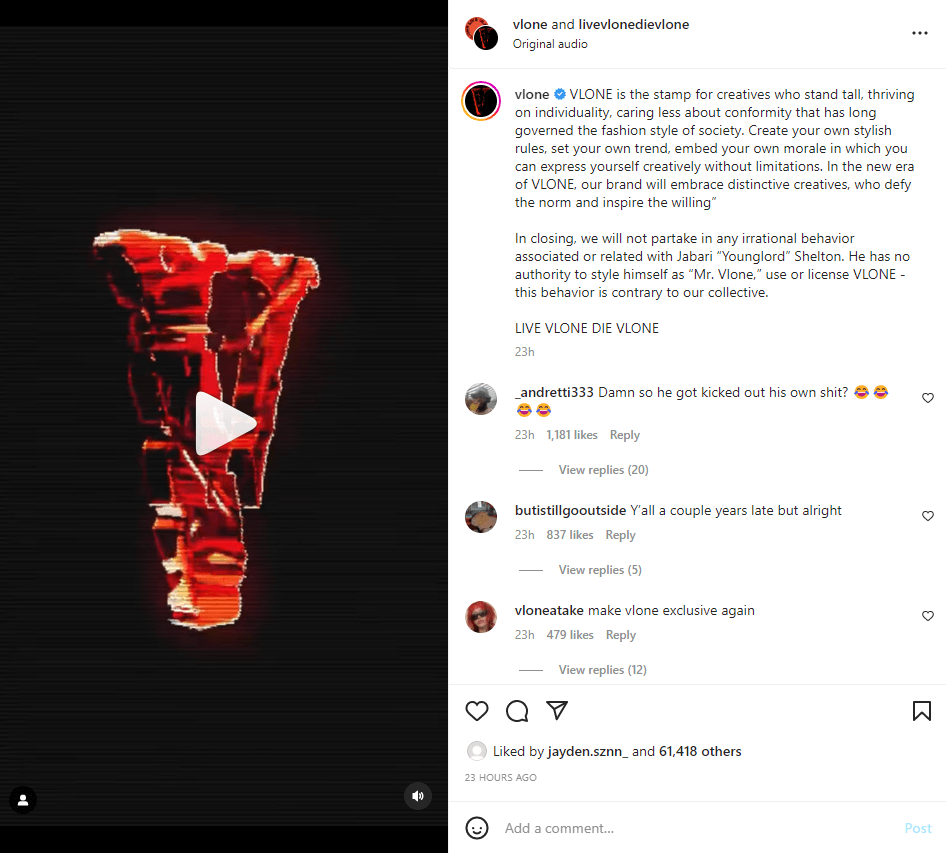 @vlone
Streetwear brand VLONE recently made a statement addressing the controversy surrounding unauthorized use of the brand's name by Jabari "Younglord" Shelton, who has been styling himself as "Mr. VLONE."

In a statement posted to their official Instagram account, VLONE emphasized their commitment to creativity and individuality, urging fans to "create your own stylish rules" and "embed your own morale in which you can express yourself creatively without limitations." The brand also made it clear that they do not condone any irrational or unauthorized use of their name or likeness.

The statement comes in response to recent allegations of unauthorized use of the VLONE brand. Shelton has been accused of using the "Mr. VLONE" moniker without permission and has been involved in various controversies related to his alleged association with the brand.

ASAP Bari, one of the founders of VLONE, claimed that the brand's Instagram account was hacked, casting doubt on the legitimacy of recent posts related to the controversy. However, the incident has raised questions about the brand's ability to protect its name and reputation, and brought renewed attention to the issue of brand protection in the fashion industry.

Overall, the incident highlights the need for brands to be vigilant in protecting their intellectual property and maintaining control of their brand messaging. As the fashion industry continues to evolve and embrace new technologies, it is likely that such issues will continue to arise, making it imperative for brands to be proactive and assertive in protecting their assets. VLONE's statement reflects this sentiment, reinforcing the brand's commitment to creativity and individuality while making it clear that they will not tolerate any unauthorized use of their name or brand.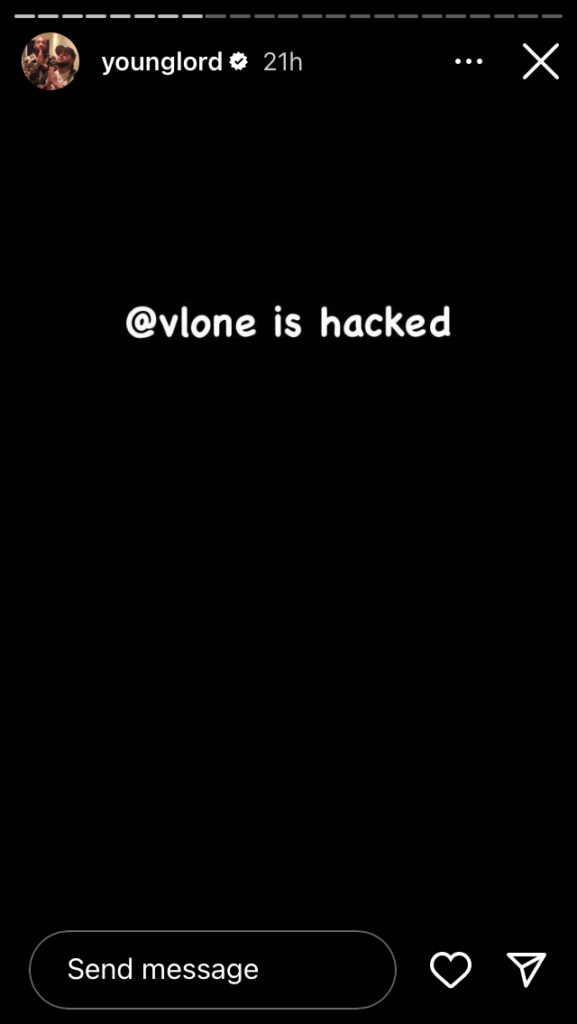 @younglord
Surely, there is more to this story. Stay tuned on aGOODoutfit for any updates.